To reveal the topic of partnership for sustainable development, Lilia Golub, Valery Grigorieva, Marta Martynova and Alexandra Lomagina took the Baltic Industrial Symbiosis project and the activities of the Living Lab in St. Petersburg as a central concept for their practice.

As part of the work, they studied the activities carried out under the project "Baltic industrial symbiosis" of the Cross-border Cooperation Program "Interreg. Baltic Sea Region " for the period 2014-2020, as well as the activities of the Living Lab for the Development of Industrial Symbiosis in St. Petersburg. To deepen their insights, they studied similar international projects on sustainable development and awareness-raising, for example, Yale University. Industrial Symbiosis - economic development with the focus on minimizing environmental damage, Ecoalf - creating things from recycled materials such as used car tires, marine debris and used coffee ground and others. They also analyzed the goals of the project, its target audience, positioning and design product.

As a result, students received basic narratives and connotations of the topic.
When developing the dominant graphic idea, students were inspired by a series of posters - work of photographer William Miller from the series "Ruined Polaroids" 2011.
Ruined polaroids: work that was shot on a broken camera. In addition to the overflowing forms and colors, these posters attracted them with their similarity with industrial symbiosis concept as they share the same principle: what seems already unsuitable is taken, interference is made "from the outside" and the new product is produced.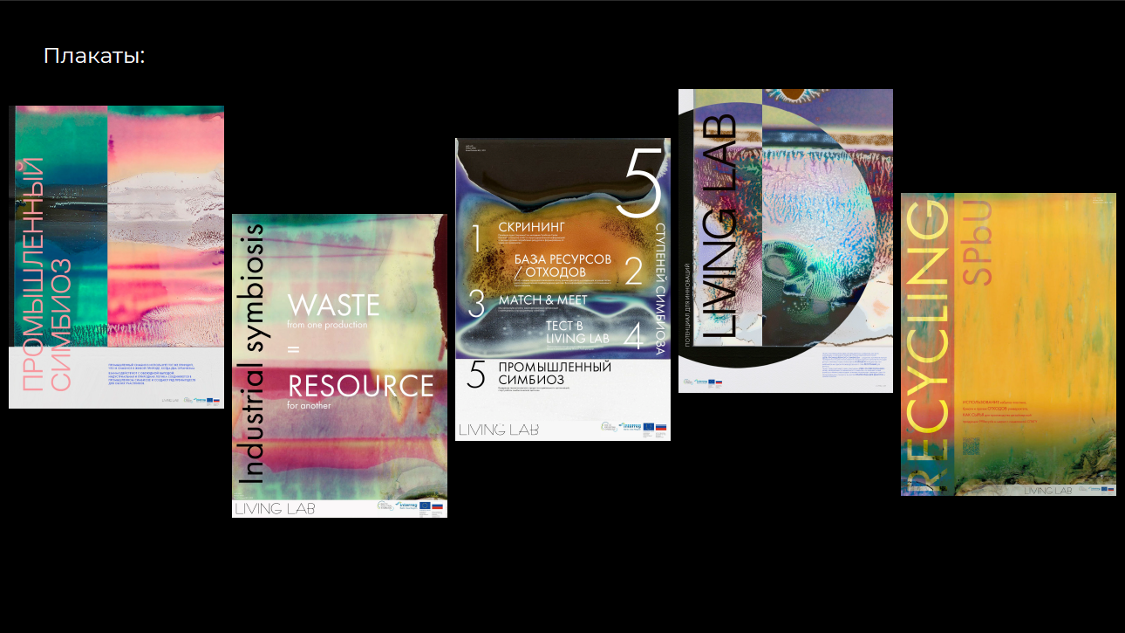 As additional graphical elements were proposed to be used for project promotion in social media. They developed special Signs to indicate the transition of the waste from one production to a resource for another, supported by a color gradient that enhances the effect of transformation into a new product.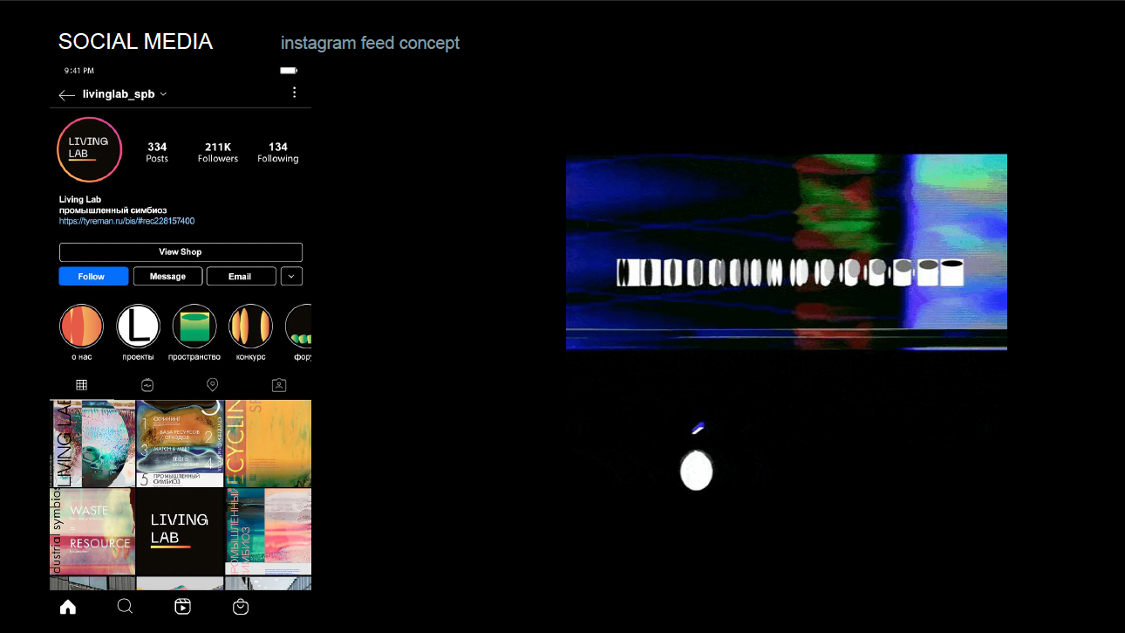 The students also developed a draft presentation of the Living Lab at a Labor forum held in partnership with St. Petersburg State University, and an animated mask in support to the presentation at the forum and attracting a new audience. The concept of mask in Instagram is combining the rigid structure of industrial symbiosis and environmental subject. Mask is available on Instagram by QR code below.